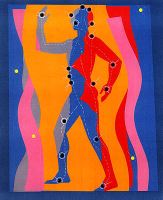 If the state of Washington is any indication, CAM therapies play a significant role in hospice care.
Survey results presented during the North American Research Conference on Complementary & Integrative Medicine reveal that more than a dozen different CAM therapies are offered through hospice care in Washington, with massage, music therapy, and energy healing used most often.
Most hospices (74%) offered three to seven different therapies. Four hospices (13%) offered one or two therapies, while another four (13%) offered between eight to twelve therapies.
The CAM therapies used are listed in the abstract.
7/24/06 00:06 JR