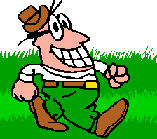 Slow walking speed is a strong predictor of increased risk of incident ischemic stroke among postmenopausal women, according to researchers at Albert Einstein College of Medicine in New York City.
First, the details.
13,048 postmenopausal women (average 65 years) free of stroke at the start were studied.
Potentially confounding factors were used to screen those who had a subsequent stroke.
And, the results.
264 of the original group eventually had an ischemic (due to blood clot) stroke.
Those in the slowest walking group had a significant risk of stroke vs the fastest walking group.
Slower walking speed was a significant predictor of ischemic stroke even after adjusting for confounding factors.
Additional adjustment for physical function variables (grip strength and chair stands) did not change the association.
The bottom line?
Abe Gubegna, Ethiopian novelist tells us…
"Every day in Africa a gazelle wakes up.
It knows it must run faster than the fastest lion or it will be killed.
Every morning a lion wakes up. It knows that it must outrun the slowest gazelle or it will starve to death.
It doesn't matter whether you are a lion or a gazelle.
When the sun comes up, you better be running."
6/9/08 21:59 JR