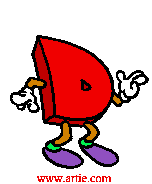 In children, St John's Wort (H. perforatum) did not improve symptoms.
First, the details.
54 children aged 6 to 17 years with attention-deficit/hyperactivity disorder (ADHD) were randomly assigned to H. perforatum 300 mg of standardized to 0.3% hypericin or placebo taken 3 times daily for 8 weeks.
Other medications for ADHD were not allowed during the study.
And, the results.
No significant difference in the change in ADHD Rating Scale–IV scores (a measure of treatment response) between groups.
There was no significant difference between the 2 groups in the Clinical Global Impression Improvement Scale (another measure of treatment response).
No difference between groups in adverse effects.
The bottom line
"To our knowledge, this is the first placebo-controlled trial of H. perforatum in children and adolescents. The results of this study suggest that administration of H. perforatum has no additional benefit beyond that of placebo for treating symptoms of child and adolescent ADHD," the authors concluded.
6/10/08 20:39 JR