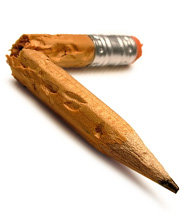 It's an increasingly common treatment for anxiety problems.
Researchers from San Giuseppe Hospital in Erbania, Italy have reviewed the evidence.
First, the details.
27 studies published between 1997 and 2007 qualified for the inclusion in this reanalysis (meta-analysis).
1005 patients were randomly assigned to relaxation training or a control/comparison group.
And, the results.
Relaxation training was consistently and significantly effective in reducing anxiety compared to no treatment.
While all relaxation trainings reduced anxiety, applied relaxation, progressive relaxation (both discussed here), and meditation showed greater effect.
Both psychological and psychosomatic patients and volunteers gain more benefits from relaxation training vs medical patients, although it was still effective in the latter group.
The bottom line?
The authors concluded "While all relaxation trainings reduced anxiety, applied relaxation, progressive relaxation and meditation showed greater effect."
6/8/08 15:51 JR