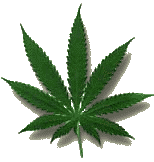 There's some supporting evidence in animals, but what about in humans?
First, the details.
18 healthy women were assigned to take capsules containing [DELTA]9-tetrahydrocannabinol standardized cannabis extract or active placebo.
A circular sunburn spot was induced on an upper site of one leg.
Heat and electrical pain thresholds were determined at the site of the erythema (redness), the area of secondary hyperalgesia (increased sensitivity to pain), and on the sunburn-free leg.
And, the results.
There was no analgesic or antihyperalgesic activity of cannabis extract.
There was evidence of a hyperalgesic state with cannabinoids.
Side effects such as drowsiness, sedation, dry mouth, and vertigo were significantly stronger and more frequent with cannabis compared to the baseline levels and the placebo.
One participant had acute psychotic symptoms, including unpleasant depersonalization, suspicion, derealization, and anxiety for about 4 hours after taking cannabis.
The bottom line?
The authors from the Medical University of Vienna concluded, "The current results suggest that cannabinoids are not effective analgesics for the treatment of acute nociceptive pain in humans."
In a review published about 10 years ago in the Journal of the American Medical Association, Dr. Richard Payne from MD Anderson Cancer Center in Houston, Texas said "Data indicating whether marijuana has analgesic properties … are weak. [And] the evidence we have for [producing an analgesic effect] in animal models is confusing.
I've not been able to find more recent studies of acute pain that dispute this statement.
6/25/08 21:04 JR