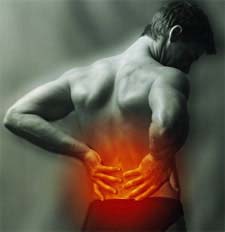 So, which is better, naturopathic care or standardized physiotherapy instruction?
First the details.
75 postal employees with low back pain longer than 6 weeks duration were randomly assigned to naturopathic care or standardized physiotherapy instruction for 12 weeks.
Naturopathic care included dietary counseling, deep breathing relaxation techniques and acupuncture.
The other group received education and instruction on physiotherapy exercises using an approved education booklet.
And, the results.
92% of the patients completed at least 8 weeks of treatment.
Those getting naturopathic care reported significantly lower back pain as measured by the Oswestry questionnaire.
Quality of life also improved significantly with naturopathic care (except for vitality).
In addition, naturopathic care resulted in significant improvement in spinal flexion, weight-loss, and body mass index vs physiotherapy instruction.
The bottom line?
The comparison in this study was vs education and instruction rather than actual physiotherapy, which really makes it appear to be a comparison between naturopathy and placebo. However, as the authors point out, physiotherapy education has been shown to improve chronic back pain in the past, here, here, and most recently, here.
The authors concluded, "Naturopathic care provided significantly greater improvement than physiotherapy advice for patients with chronic low back pain."
9/21/07 22:04 JR