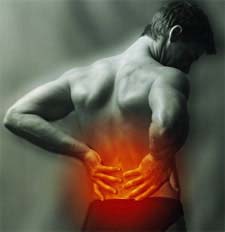 The premise for the motor control approach is that simple functional exercise alone does not re-establish coordination of the trunk muscles.
First, the details.
240 adults with non-specific low back pain lasting at least 3 months were studied.
They were randomly assigned to one of 3 treatments for 8 weeks.
Motor control exercise involved retraining specific trunk muscles using ultrasound feedback.
General exercise included strengthening, stretching, and aerobic exercises.
Spinal manipulative therapy included joint mobilization and manipulation.
And, the results.
The motor control exercise group had slightly better outcomes than the general exercise group at 8 weeks after the start of treatment and similar outcomes at 6 and 12 months.
Motor control exercise and spinal manipulative therapy produce slightly better short-term function and perceptions of effect than general exercise, but not better medium or long-term effects, in patients with chronic non-specific back pain.
The bottom line?
According to a 2005 review, there's no evidence for the efficacy of motor control exercise in the treatment of chronic low back pain. And these results fail to show a significant difference when compared to spinal manipulation or general exercise. Unfortunately, there was no placebo or wait listed control group.
More information on the rationale and features of motor control exercise can be found here.
8/15/07 19:19 JR