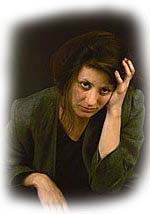 Researchers from Shanghai Jiaotong University School of Medicine in China searched the medical literature to find out.
First, the details.
The results from 8 studies in 477 people were re-evaluated (meta-analysis).
And, the results.
Acupuncture "could significantly reduce the severity of depression," based on decreased scores of Hamilton rating scale for depression or Beck Depression Inventory.
However, no significant effect of active acupuncture was found on the response rate and remission rate.
The bottom line?
I'm confused. It "could," but there was no significant effect on response or remission.
The authors concluded, "More full-scale randomized clinical trials with reliable designs are recommended to further [support] the effectiveness of acupuncture."
Apparently, the World Health Organization is satisfied with the evidence and recognizes the use of acupuncture to treat a wide range of common illnesses, including depression, as well as stress, anxiety, and insomnia.
6/15/08 21:38 JR