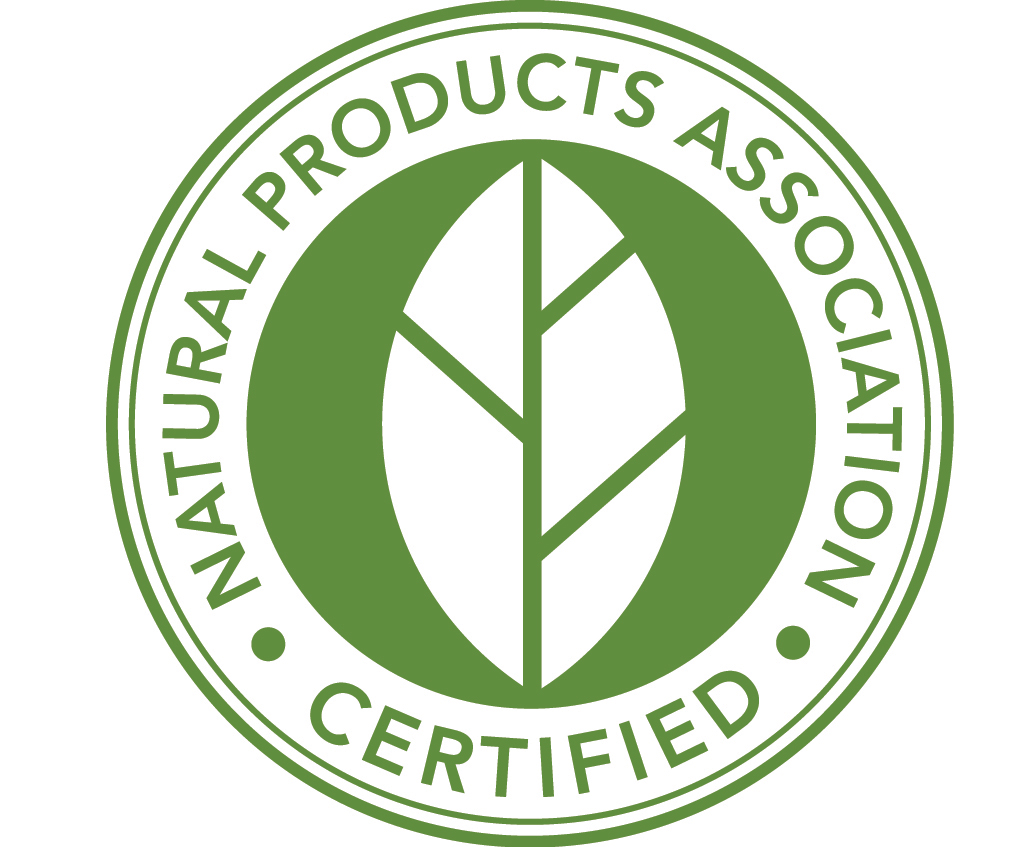 Debra Short, president of the Natural Products Association, tells us "People want natural products because they are good for them and good for our environment."
Blah, blah, blah.
But a reader comments and links to a good blog on the topic.
Now, her organization (formerly known as the National Nutritional Foods Association [NNFA]) claims to have the answer — a seal of approval (photo), which will soon appear on every product that wants a peace of the "natural products" pie.
And what criteria make a product worthy of the Natural Products Association Certified Seal?
Product must be made up of at least 95% truly natural ingredients or ingredients that are derived from natural sources

"Truly natural" is apparently an unimpeachable scientific criteria.
No ingredients with any potential suspected human health risks.

Yea, ya gotta watch out for those "potential, suspected" risks.
Non-natural ingredients only when a viable natural alternative ingredient is not available and only when there are absolutely no suspected potential human health risks
No processes that significantly or adversely alter the purity/effect of the natural ingredients

Considering the "effect" of most natural ingredients is poorly define. How will we know that a process has affected them?
Ingredients that come from a purposeful, renewable/plentiful source found in nature (flora, fauna, mineral)

Excuse me, but what is a "purposeful" source, and how does it differ from a "non-purposeful" source?
Processes that are minimal and don't use synthetic/harsh chemicals or otherwise dilute purity

"Minimal" and "harsh" are apparently scientific and well-define terms.
The bottom line?
I'm a little confused. Most of the Natural Personal Care Standard and Certification Program advisors appear to have a marketing or sales background, or are just successful entrepreneurs. That's fine.
But Daniel Fabricant, PhD, who is Vice President of Scientific and Regulatory Affairs, is a pharmacognosist and former Assistant Director of Research at ConsumerLab.com.
Did he miss the meeting where they came up with these silly criteria?
The whole thing sounds like a JD Powers-type operation. Admittedly, no mention is made of companies having to pay for the right to use the logo, as with JD Powers. But who will pay for the time and effort it will take to do the product reviews?
Is the the Natural Products Association philanthropic?
5/7/08 22:00 JR