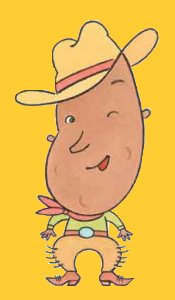 According to Claire Williamson, a nutrition scientist for the British Nutrition Foundation, "There appears to be a perception among many consumers that organic foods are more nutritious… However, to date there are limited data to support this view."
But, there are some exceptions.
Vitamin C
Organic potatoes are richer sources of vitamin C than conventionally grown spuds.
50% of studies report higher levels of vitamin C in organically produced vegetables (particularly leafy vegetables).
No studies report lower levels of vitamin C in organic potatoes or veggies.
Dairy products
Higher levels of vitamin E and beta-carotene
No differences in calcium, zinc, vitamin B2 or vitamin B12
Higher proportion of polyunsaturated fatty acids (PUFAs) to monounsaturated fatty acids
Higher levels of alpha-linolenic acid and conjugated linolenic acid
The bottom line?
This is all very interesting, but nutrition is not the main reason people buy organic foods. Consumers tend to be more concerned about the environment, pesticide levels, food additives, or animal welfare.
6/20/07 11:21 JR