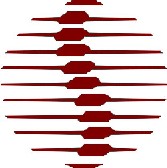 Among 60 variables, only 4 were predictive of adverse effects in patients with neck pain, according to researchers at VU University Medical Center in Amsterdam.
First, the details.
All new adult patients with neck pain who had not undergone chiropractic care or manual therapy in the prior 3 months were eligible.
Patients answered questionnaires during the first 3 treatments.
Adverse events were defined as either a new complaint, or the worsening of an existing complaint by more than 30% on an 11-point numerical rating scale.
And, the results.
529 out of 579 patients recruited met the inclusion criteria.
Manipulative technique involving cervical rotation and working status of the patient (sick leave or workers' compensation) were moderately associated with an adverse event after any of the first 3 visits.
Patients who had visited their general practitioner in the 6 months before treatment were less likely to have an adverse event.
A longer duration of neck pain in the preceding year was moderately associated with headache or worsening of the presenting neck pain.
Increased neck pain after the first visit was the easiest outcome variable to predict.
The bottom line?
The 4 predictors of adverse events were manipulative technique, working status of the patient, longer duration with neck pain, and increased neck pain after the first visit.
The authors concluded, "The chiropractic practitioner can identify 3 of these variables before initiating treatment."
4/6/08 18:50 JR