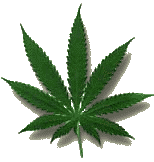 GW Pharmaceuticals has announced that its major study of Sativex in 339 patients with central neuropathic pain due to multiple sclerosis (MS) failed to provide adequate pain relieve in patients who had failed conventional therapy previously.
Sativex is a spray administered by mouth, which contains tetrahydrocannabinol (THC) and cannabidiol (CBD). Neuropathic pain is pain transmitted by a damaged nervous system. It occurs in about two-thirds of patients with MS, and often has a significant effect on their daily activities.
There's lots of spinning to try and explain why the drug failed.
The R&D director of the company and the principal investigator are blaming "an abnormally high placebo response" and a flawed study design, which was supposed to reflect the "real world" use of Sativex whereby patients initially experiment with dosing of Sativex to find their optimum dose level and which, once established, is usually maintained thereafter.
I think they should stop whining.
These people were paid a lot of money to apply their expertise to designing a sound study. Either the drug doesn't work better than placebo, or they failed their responsibility.
Or both.
4/20/08 15:13 JR