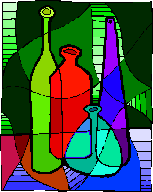 Here's a hint.
The most comprehensive study of aromatherapy failed to show improvement in immune status, wound healing, or pain control.
First, the details.
Researchers examined the psychological, autonomic, endocrine, and immune consequences of 2 scents vs water before and after a stressful experience — immersing feet in ice-cold water

Lavender: A relaxant odor
Lemon: A stimulant odor
Water: No-odor

56 healthy adults were randomly exposed to each odor during separate visits.
To assess the effect of expectation, some adults got no information about the odors, while others were told the changes to expect.
Healing was evaluated using tape applied and removed repeatedly at a specific skin site.
Researchers were unaware of the treatments given (blinded).
And, the results.
Lemon oil showed mood enhancement.
Lavender oil did not.
There was no positive effect on wound healing.
Neither scent changed the production of biochemical markers (IL-6 and IL-10 [anti-inflammation], salivary cortisol levels, heart rate, or blood pressure for stress).
There were no changes in pain control or wound healing.
The bottom line?
The authors concluded, "This is probably the most comprehensive study ever done in this area… But we still failed to find any quantitative indication that these oils provide any physiological effect for people in general."
A huge industry has grown around the concept that aromas go beyond increasing pleasure to actually make a measurable impact on health.
This study — supported by the National Center for Complementary and Alternative Medicine (NCCAM) — failed to show that aromas of lemon and lavender transcend the psychological to the physical.
My guess is that for most people, that's probably plenty.
3/3/08 10:22 JR