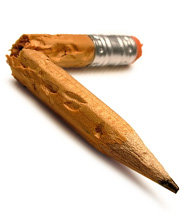 The results of a combined analysis of 3 studies of kava kava (Piper methysticum) to treat anxiety do not support the use of kava in DSM-IV generalized anxiety disorder.
Well then, where does the support for kava come from?
A summary from a chapter from Kava and Anxiety by Constance Grauds, RPh provides some insight into this issue.
Few studies of kava exist.
Ms. Grauds states, "While the research on comparisons of effectiveness of kava with benzodiazepines show that they are roughly equivalent, few clinicians would agree that kava is equally effective as benzodiazepine drugs."
The apparent equivalance between kava and other treatments is probably more a sign of the relative coarseness of the rating scale used rather than truly equal efficacy.
If you're going to try kava here are two cautions.
"It is best to gradually stop prescription medications under the guidance of a physician before starting kava."
Also, although it has a reputation of safety, the FDA and the U.K.'s medicines regulatory body have published warnings about the potential risk of severe liver injury associated with kava-containing dietary supplements.
1/22/07 21:20 JR