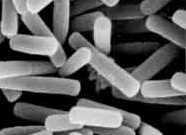 Researchers from Curtin University of Technology in Perth, Australia evaluated a milk product containing probiotics and prebiotics (Cupday Milk) on the incidence of diarrhea in children in daycare centers.
First, the details.
496 children aged 1-3 years attending 29 childcare centers in Perth, Australia were studied.
The diarrhea rates were analyzed in all of the children who started the study and compared to those who took the Cupday for more than 10 days.
The endpoint for the study was the number of days in which children had 4 or more stools.
And, the results.
The children consuming Cupday for more than 10 days had a 20% reduction in the number of days they had 4 or more stools per day.
The bottom line?
Similarly, researchers at Ben-Gurion University in Beer-Sheva, Israel reported that "Compared to standard formulas, infant formulas supplemented with probiotics — especially Lactobacillus reuteri — may curb gastrointestinal illnesses such as diarrhea and may reduce the number of absences from child care due to illness."
These results are important from an economic perspective. For example, a study in Canada found that healthcare costs and indirect (work-loss) costs ranged from $350 to $2,663 per person depending on the severity of the illness.
It's expensive, not to mention the stress it places on your career.
For a working parent(s), the last thing you want to hear in the morning is that little Johnny has to stay home from daycare because he's sick.
2/27/08 20:25 JR