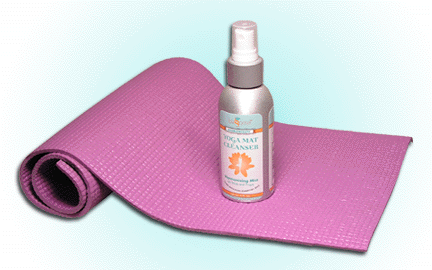 During a cruise last spring I took some classes in Pilates. We used blue spongy yoga mats, and I remember thinking to myself each time I picked one from the pile in the corner, "Are these things ever cleaned?
Well, in a The New York Times article about the risk of infection from communal yoga mats, one doctor reported a 50% increase in patients with athlete?s foot and plantar warts. Yoga was a common finding, and he blames the use of unclean exercise mats.
Maybe so, but "research," the article continues, "has not confirmed the link between unclean yoga mats and ? jock itch, plantar warts, and staph infections." It could just be related to the increasing popularity of yoga. In 2005, 16.5 million people practiced yoga nationwide, up 43% from 2002, according to Yoga Journal.
The article recommends buying your own mat. Yoga Journal has recommendations for cleaning it.
7/27/06 22:23 JR