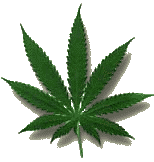 It's part of the highlights of the 5th International Conference on Early Psychosis held in Birmingham, UK and published on Medscape.
Here are the highlights of the highlights as they relate to marijuana and psychosis — a mental disorder characterized by delusions or hallucinations that indicate impaired contact with reality.
Cannabis influences the onset of psychosis in people at risk.
Their risk is influenced by environmental and/or genetic factors (ie, the Val/Val genes of the COMT [catechol-O-methyltransferase]).
In other words, their genes make them susceptible to the effects of marijuana.
Also!
Cannabis use is associated with anxiety and general psychosocial functioning.
People with the Val/Val COMT genetic makeup are more likely to have hallucinatory experiences after taking cannabis.
Preliminary findings from an ongoing study suggest that cannabis may reduce the age of onset of psychosis.
People with the genetic predisposition are at risk of the earliest onset.
The bottom line?
I think it depends where you stand on legalizing marijuana.
On one hand, doctors who prescribe marijuana without predetermining the patient's risk for adverse effects might be held responsible for their patient's actions.
On the other hand, since genetics play a role in the response to marijuana, it's really like a disease, and users shouldn't be held responsible for their actions.
5/30/07 18:22 JR