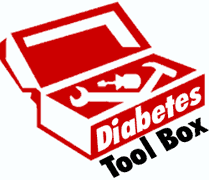 Alpha-linolenic acid is an omega-3 fatty acid found in many vegetable oils, including flaxseed, walnuts, and canola oil.
Researchers from the Centers for Disease Control and Prevention in Maryland reviewed data from the National Health and Nutrition Examination Survey (NHANES). They focused on adults with diabetes who were evaluated for peripheral neuropathy.
And the results.
The average daily dietary intake of linolenic acid was 1.25 grams among adults with peripheral neuropathy.
This was significantly lower than the 1.45-gram intake among those without peripheral neuropathy.
After adjusting for potentially confounding factors, diabetics with the highest intake of linolenic acid had the lowest odds of peripheral neuropathy compared to those who ate the least.
The bottom line?
Another positive fatty acid study.
Co-author Dr. Mark Eberhardt from the National Center for Health Statistics in Hyattsville, Maryland concluded, "High dietary intake of alpha-linolenic acid is associated with reduced risk of vascular disease (coronary heart disease and hypertension). The protective effect of alpha-linolenic acid on macrovascular diseases and its association with diabetic peripheral neuropathy may be due to a similar biological mechanism."
1/15/08 19:10 JR