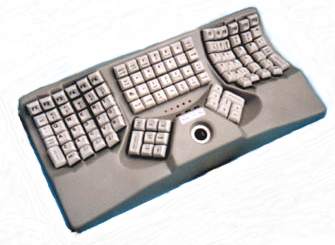 Medical News Today reports on research by Dr. Alan Hedge from Cornell's College of Human Ecology in New York.
It's important because repetitive-motion injuries are associated with one-third to one-half of all compensatory injuries at work.
Vibrating mouse
Yes, volunteers remove their hands more often with a vibrating mouse than with a conventional mouse.
But they tended to hold their hand just above the mouse — potentially more detrimental.
Undulating chairs to alleviate back pain
Promising, particularly for people with back problems.
Movable arms for monitors
People like the monitor arm because they can adjust their LCD screen, and it provides more room on the desktop.
Also, fewer complaints about neck problems.
Much more is on this topic is available at the Cornell University Ergonomics Website.
12/25/07 12:58 JR