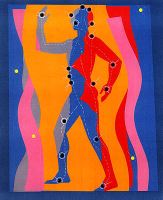 It's an important question for insurers, healthcare practitioners, and policy makers, say researchers from the University of Rochester School of Medicine and Dentistry in New York.
Here's what they found.
First, the details.
Managed care claims from a midsize metropolitan insurance company from 2002 were elected for study.
Medical and drug claims for every eligible acupuncture user (~1600) and every 18th eligible nonacupuncture user (~16,000) covered by the insurer were evaluated.
Using statistical equations, the influence of acupuncture was assessed independently on each conventional service of interest.
And, the results.
Acupuncture complemented the following services
Chiropractic
Physical therapy
Acupuncture was a statistically significant substitute for the following services.
Primary care
Outpatient services
Pathology services
Surgery
Gastrointestinal medications
The bottom line?
The authors concluded, "Acupuncture is an economic substitute for some medical services and pharmaceuticals… The fact that acupuncture has an effect on other medical services needs to be explored more fully with an emphasis on how this substitution impacts patient health."
OK, that's how most of us might look at it.
But in an earlier post, Dr. Hans Baer explained the economic and political ramification of such findings. In Australia, which supports CAM, "complementary services are generally not covered by Medicare but must be paid for either out of pocket or by a private health plan."
For politicians it's simply a way to manage healthcare costs.
12/30/07 14:24 JR