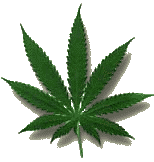 Professor Richard Beasley from the Medical Research Institute of New Zealand has studied the effects of marijuana on the lungs.
For chronic users, smoking just 1 joint is as bad for the lungs as 2.5 to 5 cigarettes.
First, the details.
Adults were recruited into 4 smoking groups.
Cannabis only
Tobacco only
Combined cannabis and tobacco
Non-smokers of either substance
Their respiratory status was assessed using high-resolution CT scanning, pulmonary function tests, and a respiratory and smoking questionnaire.
And, the results taken from the Medscape review
Cannabis smoking was associated with an increased risk of wheeze, chest tightness, and cough.
Cannabis smokers had twice the risk of chronic bronchitis.
They had a 70% increased risk of asthma diagnosed after age 16 years.
The bottom line?
"Long-term cannabis smoking increases the risk of lung damage, causing both asthma and chronic bronchitis," Dr. Beasley said.
Smoking 1 cannabis joint causes as much damage to the lung as 2.5 to 5 tobacco cigarettes.
12/15/07 09:18 JR