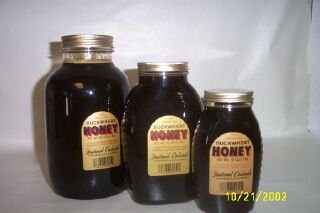 Is it a good as dextromethorphan — the cough-suppressant found in many over-the-counter cold and cough medicines?
Researchers from the College of Medicine at Pennsylvania State University Hershey show that it is.
First, the details.
105 children aged 2 to 18 years with upper respiratory infections, night symptoms, and illness lasting not more than 7 days were studied.
Treatment was a single dose of one of the following 30 minutes before bedtime.
Buckwheat honey
Honey-flavored dextromethorphan
No treatment
And, the results.
Honey consistently scored the best in symptom improvement.
No treatment scored worst.
Honey was significantly better than no treatment for cough frequency and the combined score of cough frequency, cough severity, bothersome nature of cough, and child and parent sleep quality.
Dextromethorphan was not better than no treatment for any outcome and there was no significant difference between dextromethorphan and honey.
The bottom line?
Honey was at least as good a dextromethorphan for reducing the nighttime symptoms of a cold that kids experience.
Considering the side effects of dextromethorphan, buckwheat honey appears to be a superior treatment choice.
Why use buckwheat honey?
Buckwheat honey is dark in color, and darker honeys tend to be higher in antioxidant compounds than lighter ones. The authors state that it also has antibacterial effects. On the other hand, it might just be more soothing than dextromethorphan or no treatment.
The safety of giving honey to children younger than 1 or 2 years old is controversial. Speak with your healthcare provider before treating an infant with honey.
12/3/07 21:32 JR