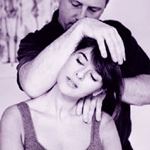 Researchers from VU University Medical Center in Amsterdam report the experience of 529 patients representing 4891 treatment sessions.
First, the details.
79 chiropractors participated.
Patients with neck pain of any duration were eligible for the study.
Data were collected over 12 months of treatment.
And, the results.
Most patients had chronic, recurrent complaints — mild to moderate disability of the neck, and a mild amount.
Two-thirds sought previous care in the preceding 6 months.
Side effects after any of the first 3 treatments were reported by 56% — 13% were severe in intensity.
The most common adverse events affected the musculoskeletal system or were pain related.
Tiredness, dizziness, nausea, or ringing in the ears were uncommon
5 patients (1%) reported being much worse at 12 months.
Of the patients who returned for a fourth visit, approximately half reported to be recovered, whereas approximately two-thirds were recovered at 3 and 12 months.
The bottom line?
The author's concluded, "Adverse events may be common, but are rarely severe in intensity. Most of the patients report recovery, particularly in the long term."
Overall, they continue, "The benefits of chiropractic care for neck pain seem to outweigh the potential risks."
11/21/07 21:57 JR