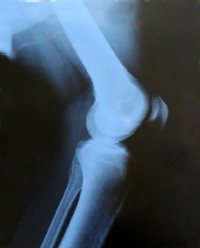 Following total knee replacement, patients must perform exercises several times a day. It's a painful part of recovery.
Here's an innovative application of music therapy developed by Dr. Thomas Ryan from Michigan State University to help motivate patients do their exercises.

The details.
45 patients — half used the music video, the rest did the exercises on their own
The video group returned to their usual daily activities about 59% faster.
Knee status and overall function at 6 to 8 weeks were significantly better for those using the video.
100% of the video patients would use the video if they needed knee surgery in the future.
"Patients were following the instructor on the video and listening to the music instead of concentrating on how much longer they have to work, so it felt easier to do the exercises," Dr. Ryan said.
And it was cost effective due to a decreased need for additional therapy during the initial 8-week period that averaged $2,300 per patient.
The video is available to surgeons, hospitals, or licensed physical therapists who can then determine if it is appropriate for their patients. For more information, go here.
The results were presented at the 74th Annual Meeting of the American Academy of Orthopaedic Surgeons.
2/18/07 11:40 JR