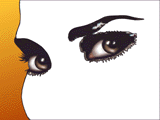 In mesotherapy, medications are injected into the skin and underlying tissue. The objective is to improve musculoskeletal, neurologic, and cosmetic conditions.
Not many clinical studies, but there was a safety alert in 2005.
Morbidity and Mortality Weekly Report documented a series of skin reactions on the torso and legs in 18 of 20 mesotherapy patients in Virginia and Washington DC. The reactions lasted longer than 3 days in 14 patients.
The practitioner involved was not licensed to practice medicine, but had been traveling between the US and Columbia to perform mesotherapy. The report is not so much an indictment of mesotherapy as it is a warning to choose your therapist carefully.
The most recent study was published in Dermatological Surgery in 2006. Ten people received a series of 4 monthly injections of a multivitamin and hyaluronic acid (hyaluronan) solution, which is claimed to prevent premature aging.
Microscopic specimens and photos at 0, 3, and 6 months revealed no significant clinical differences. The researchers concluded that multivitamin and hyaluronic acid solution didn't provide significant benefit.
Dr. Maya Vedamurthy, a consultant dermatologist at the Malar Hospital in Chennai, India considers mesotherapy "a debatable addition in the therapeutic armamentarium in the management of skin rejuvenation."
Actually, facial rejuvenation is a rapidly expanding area of dermatology and plastic surgery. Background and options for "complementary" therapy of the aging face are summarized here.
3/24/07 14:35 JR