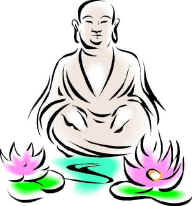 If you?re interested in learning more about traditional Chinese medicine (TCM), here is a link to the Traditional Chinese Medicine World Foundation. It's dedicated to educating the public and healthcare professionals about classical TCM and natural self-healing.
Here is a synopsis of healing from the perspective of TCM.
Healing is multidimensional
Body, mind, spirit, and emotions must be addressed in the "healing journey"
TCM is not the result of scientific or rational thinking
It's based on a perception and understanding of natural law — how this world and the universe function at the level of energy
One goal is to identify and treat the root cause of conditions in order to achieve genuine healing and prevent a return of an illness
Addressing these causes early on makes it possible to achieve and maintain good health
TCM uses a variety of natural healing treatments to stimulate an innate healing capacity
During illness, the ability to self-heal might be dormant, but it responds to natural forms of treatment
Interestingly, TCM doctors in ancient times were paid only if their patients remained well!
10/31/06 17:43 JR