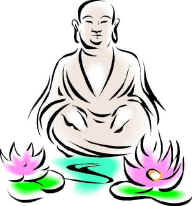 The Cochrane Library tells us, "Conventional treatment for primary dysmenorrhea (PD) has a failure rate of 20% to 25% and may be contraindicated or not tolerated by some women. Chinese herbal medicine (CHM) may be a suitable alternative."
Here's what they found as reported by MedPage Today.
39 studies of 3475 women were reviewed.
Most studies used complicated herbal formulas with more than 5 herbs including Danggui (Chinese angelica root), Chuanxiong (Szechuan lovage root), Chishao (red peony root), and Baishao (white peony root), in a traditional cooked decoction.
Herbal interventions were usually started 5 to 7 days before menstruation and continued for about 10 to 15 days — until the first or second day of menstruation or throughout menstruation.
And, the results.
CHM resulted in significant improvements in pain relief, overall symptoms, and use of additional medication compared to pharmaceutical drugs.
CHM also resulted in better pain relief than acupuncture and heat compression.
It was not possible to conclude that one herbal was better than another.
The bottom line?
The authors concluded there was "promising evidence supporting the use of CHM for primary dysmenorrhea; however, results are limited by the poor methodological quality of the included trials."
10/19/07 20:19 JR