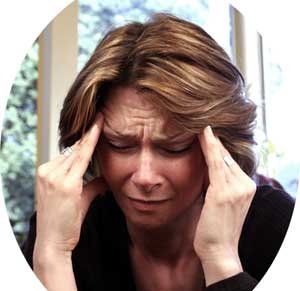 Several years ago, a Cochrane review concluded, "Overall, the existing evidence supports the value of acupuncture for the treatment of idiopathic headaches. However, the quality and amount of evidence are not fully convincing."
In the past year, 2 studies and another literature review have provided further support for acupuncture to reduce the risk of migraine.
Acupuncture vs metoprolol (Lopressor)
114 patients were randomly assigned to acupuncture (8 to 15 sessions) or metoprolol (100 to 200 mg daily) over 12 weeks.
The number of days with migraine decreased about the same in both groups.
The proportion of responders (reduction of migraine attacks by at least half) was 61% for acupuncture and 49% for metoprolol.
2 of 59 acupuncture patients withdrew prematurely from the study vs 18 of 55 taking metoprolol
The authors concluded, "Acupuncture might be an effective and safe treatment option for patients unwilling or unable to use drug prophylaxis."
Acupuncture vs rizatriptan (Maxalt)
160 patients with migraine without aura were randomly divided into 4 groups
True acupuncture plus rizatriptan
Ritualized mock acupuncture plus rizatriptan
Standard mock acupuncture plus rizatriptan
Rizatriptan only
The authors concluded that over 6 months, "True acupuncture was the only treatment able to provide a steady outcome improvement in comparison to the use of only rizatriptan."
The bottom line?
In a recent review of the literature, statisticians from Ruhr University Bochum in Germany concluded, "A 6-week course of acupuncture is not inferior to a 6-month prophylactic drug treatment."
Interestingly, "Specific Chinese point selection, point stimulation, and needling depth are not as important as had been thought."
Hmm, we've heard that before.
10/15/07 23:46 JR