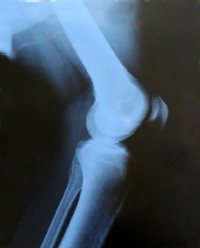 A literature review reveals there are short-term benefits following elective primary total knee replacement (arthroplasty) for osteoarthritis.
First, the details.
Studies were eligible for the re-analysis of their data (meta-analysis) if they compared physiotherapy exercise intervention vs usual or standard physiotherapy care, or if they compared 2 types of exercise physiotherapy after discharge from the hospital following elective primary total knee arthroplasty.
"Physiotherapy" and "exercise" were defined as exercises or an exercise program recommended or provided by physiotherapists or physical therapists during rehabilitation following discharge from the hospital.
"Usual" or "standard" care was the continuation of home exercise programs provided to patients during their hospital stay — typically consisting of isometric or simple strengthening exercises, exercises to regain range of movement, and stretching.
And, the results.
5 studies were considered suitable for this review.
Physiotherapy exercise was associated improved function 3 to 4 months after the knee replacement.
There were small to moderate improvements in the range of joint motion and in quality of life that favored functional exercise at 3 to 4 months after surgery.
Benefits of treatment were no longer evident at one year.
The bottom line?
The value of physical therapy exercise appears to depend on the importance to the patient of more rapid early recovery of function and quality of life. It seems to be a reasonable option for motivated patients.
10/2/07 19:41 JR