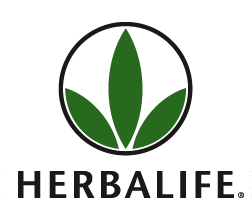 Researchers from the University Hospital of Bern in Switzerland report 10 cases of hepatotoxicity.
First, the details.
A questionnaire was sent to all public Swiss hospitals.
Cases covering the years 1998 to 2004 were evaluated to determine a causative role of the products.
And, the results.
Herbalife dietary supplements were implicated in 12 cases of toxic hepatitis — 10 cases warranted further assessment.
The time from starting treatment to onset of liver toxicity was 5 months (range 0.5-144).
Liver biopsy in 7 cases showed hepatic necrosis (liver cell death).
There was marked lymphocytic/eosinophilic (white blood cell) infiltration and cholestasis (blocked bile flow) in 5 patients.
One patient with fulminant (severe) liver failure got a liver transplant.
The likelihood of an Herbalife product causing the liver toxicity was classified as certain in 2, probable in 7 and possible in 1 case(s). All patients recovered within weeks after Herbalife products were discontinued, with the exception of the patient who underwent liver transplantation and a patient who developed cirrhosis.
The bottom line?
Herbalife International is a company that sells weight-loss, nutrition and skin-care products. The abstract does not specify which ones.
The authors' abstract from Digestive Diseases Week meeting in 2006 concludes, this is the first case series of toxic hepatitis implicating Herbalife products.
Mostly immuno-allergic mechanisms appear to be responsible.
Liver toxicity may be severe, causing fulminant hepatic failure and veno-occlusive (blockage) liver disease.
A high degree of suspicion and appropriate history taking is mandatory to reveal the potential for hepatotoxicity of "innocuous" dietary supplements.
Also, better declaration of components and a more active role of regulatory agencies in surveillance of such products would be desirable.
9/4/07 22:23 JR