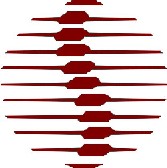 This is useful.
Dr. Peter Stanton, a chiropractic orthopedist from Burke, Virginia, offers these guidelines for identifying a chiropractic physician and the expected course of events during chiropractic care.
How does your chiropractor measure up?
Avoid chiropractors who?
Emphasize "philosophy" or tout their treatment as a substitute for general medical care
Apply pressure sales techniques or rely on their charismatic personalities
Insistence on taking x rays of every patient
Typical treatment scenario.
A trial of 2 to 3 weeks of care consisting of 4 to 6 treatments
Noticeable improvement during that time
End treatment if you are no longer making progress
Instruction on the use of complementary home care such as exercises, stretching, and proper ergonomics
Maintenance
Do not return for weekly "maintenance visits" when treatment is finished.
One visit every few months should be enough to maintain joint mobility for most patients.
9/13/07 10:17 JR