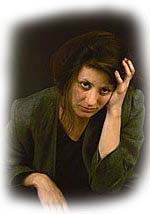 Combination treatment does not have an advantage over psychotherapy alone, but it's better than drugs alone, according to this study by researchers in The Netherlands.
193 patients with major depressive disorder were randomly assigned to 4 treatments for 12 to 16 weeks.
Nefazodone (Serzone) plus clinical management
Interpersonal psychotherapy (IPT)
Nefazodone plus IPT
IPT plus placebo
In "major depression," in addition to a depressed mood, the individual suffers from several other typical depressive symptoms that are lasting and disabling.
And, the results.
There were no differences when outcomes were measured using the 17-item Hamilton Rating Scale (HAMD).
Based on Montgomery-Asberg Depression Rating Scale (MADRS), nefazodone plus IPT was more effective in reducing depressive symptoms compared to medication alone, but not to psychotherapy alone or IPT plus placebo.
The bottom line?
The results of this study support combining medication with psychotherapy instead of using medication only to treat depressed outpatients. Combination treatment did not have an advantage over psychotherapy alone.
If you're interested, a brief overview of IPT is here, and a comparison of HAMD and MADRS is here.
9/9/07 3:27 JR