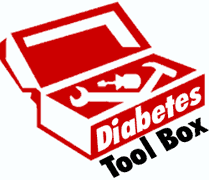 The review article is posted on the American Family Physician website. In addition to diagnosis and pharmacological treatment, it covers diet and exercise.
CAM options are not included.
This is not a criticism of the article, as the benefits of CAM in diabetes are not well documented. Regardless, considering the interest in CAM, let's review those options shown to lower hemoglobin A1c levels (the best test to document long-term control of blood sugar levels).
Vegan diet (not discussed in the article)
Among those following a vegan diet who did not change their medication, there was a significantly greater reduction in A1c (0.96%).
An A1c of 6% corresponds to an average blood sugar of 135 mg/dL (7.5 mmol/L). So, a change of almost 1% is good).
Panax ginseng
200 mg daily for 8 weeks improved A1c.
Ayurvedic treatment
Associated with significant improvements in A1c.
Milk thistle
Among 51 patients, those taking milk thistle for 4 months had a significant decrease in A1c.
Psychological support (also mentioned in the review)
A1c in patients with type 1 diabetes was reduced by about 0.48% in those who received psychological intervention compared with those who did not.
In patients with type 2 diabetes, the average reduction in A1c averaged 0.76%.
The bottom line?
Remember, CAM options do not replace diet, exercise, and drug treatments prescribed by a healthcare provider.
Pharmacist Jonathan Klemens has published a review of herbs that lower blood sugar in the online journal for the American Association of Integrative Medicine. In addition to the complementary treatments listed above, the effects on A1c by Gymnema sylvestre (Gumar) and Prickly Pear Cactus (Nopal) are discussed.
9/7/07 18:56 JR