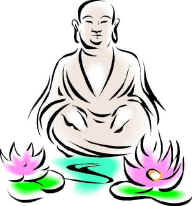 Researchers from Chengdu University of Traditional Chinese Medicine in Chengdu, China concluded, "Due to the lack of trials comparing Chinese herbal medicine (CHM) with no treatment or placebo, it is impossible to evaluate the effectiveness of CHM."
Dysfunctional uterine bleeding (DUB) is bleeding from the uterus in the absence of demonstrable organic cause.
The researchers searched the medical literature for any agents, doses, and routes of administration to include in their review. They found 4 studies of CHM in 525 patients.
There were 6 outcomes of interest.
Total effect rate
Normalization rate of menstruation
Hemostasis rate (bleeding time)
The amount of blood lost
Recurrence rate
Adverse effects
They made the following observations.
3 of the 4 studies were poorly designed.
No serious adverse events were reported.
No other conclusions were possible.
The bottom line?
The researchers cast a very wide net and came up with very little to show for there efforts.
7/2/07 19:59 JR