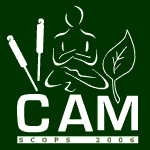 This survey explored the beliefs and practices of family medicine physicians regarding the use of nonconventional treatment for menopausal symptom management.
First, the details.
212 faculty and residents from 8 family medicine residency programs in Florida completed the questionnaire.
They reported on patterns of patient inquiries about nonconventional treatments for specific menopausal symptoms and their advice about using specific herbs and supplements for symptom relief.
And, the results.
Behavioral approaches were encouraged more than herbal therapies, acupuncture, and body therapies for most menopausal symptoms.
The most frequent response category was "No advice."
Resident physicians were significantly more likely than faculty to encourage acupuncture.
Faculty physicians were more likely to recommend herbals.
The majority of the respondents believed there was insufficient evidence for recommending any of the herbs and supplements listed.
The bottom line?
The authors concluded that the results were not surprising because family medicine physicians usually receive some training in behavioral and psychotherapeutic approaches, and there is some evidence for their effectiveness in menopausal symptom management.
I'd guess that they don't even view them as CAM.
Conversely, family medicine physicians have little or no training in the other nonconventional modalities. Accordingly, they are not clear on their benefits and less likely to endorse them.
In a healthcare system that prizes evidence-based medicine, the secret to getting more referrals is evidence. CAM providers and their organizations have to decide if they want to participate.
Patients need to know that CAM recommendations are limited to their doctor's knowledge, not necessarily to what is most effective.
6/5/07 13:58 JR