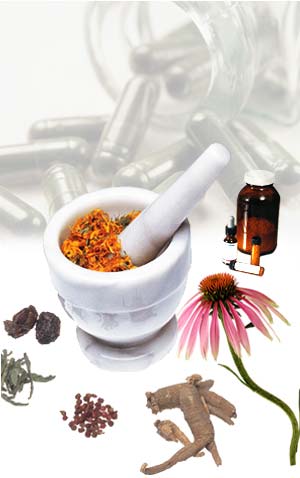 Not based on what we know right now.
Here's an overview.
Three studies of garlic and cinnamon to treat Helicobacter pylori infections reported no significant effect.
Four positive studies of bacterial infections of skin
Tealeaf extract in impetigo contagiosa, a highly contagious bacterial infection of the upper layers of the skin
Tea tree oil preparations for acne and methicillin-resistant Staphylococcus aureus, which as been described as epidemic in the US (2 studies)
Ocimum gratissimum oil (wild basil) for acne
Bottom line?
Herbals have not been studied very much in this area. Most studies were not very well designed and don't show the herbals to be effective beyond doubt.
11/26/06 18:11 JR