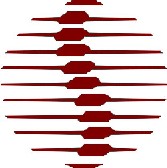 Researchers from the University of Chicago report that a minor one-time adjustment of the Atlas, or C1 vertebra in the neck, can lower blood pressure by the same amount as the combination of two blood pressure medicines at once.
How'd they do that?
According to an article on Best Syndication, this has been known since the '60s and '70s. Dr. George Bakris, who is director of the hypertension center at the University of Chicago Medical Center, decided to study it.
First the details.
50 patients with Stage 1 hypertension (140-159/90-99 mm Hg)
Randomly assigned to a National Upper Cervical Chiropractic (NUCCA) procedure or a sham procedure.
No blood pressure (BP) drugs during the 8-week study duration.
And the results at week 8.
Systolic BP: -17 mm Hg with NUCCA vs -3 mm Hg with placebo
Diastolic BP: -10 mm Hg with NUCCA vs -2 mm Hg with placebo
Both BP differences with NUCCA were significant.
Heart rate was not reduced in either group.
No adverse effects were recorded.
Dr. Bakris writes, "Anatomical abnormalities of the cervical spine at the level of the Atlas vertebra are associated with relative ischemia of the brainstem circulation and increased BP."
"Restoration of Atlas alignment is associated with marked and sustained reductions in BP similar to the use of two-drug combination therapy."
More background is here.
5/10/07 23:05 JR