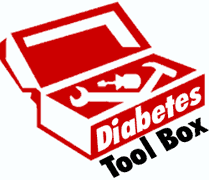 Motivational interviewing is designed to help people explore and resolve ambivalence.
In this study, it appeared to help manage obesity in women with type 2 diabetes.
First, the details.
217 overweight women (body mass index of 27 to 50 kg/m2) received an 18-month, group-based behavioral obesity treatment
Some were also randomized to 5 individual sessions of motivational interviewing or attention control.
And the results, with a little help from Medscape.
Those receiving motivational interviewing had greater weight loss vs the attention control group (-4.7 vs -3.1 kg [-10.3 vs -6.8 lb]).
At 6 months, African-American women lost less weight than Caucasian women (-3.0 vs -4.5 kg [-6.6 vs -9.9 lb]).
Significantly greater A1C reductions (better diabetes control) were observed in both groups at 6 months but not at 18 months.
The effect of motivational interviewing at 12 months was not sustained in African-American women.
The bottom line
Adding motivational interviewing for 6 months to a behavioral weight program in overweight and obese women with type 2 diabetes appears to lead to greater weight loss at 12 and 18 months and improved A1c values for up to 12 months.
In this study, the benefits of motivational interviewing were more likely to be sustained and greater in Caucasian vs African-American women with type 2 diabetes.
5/20/07 20:38 JR