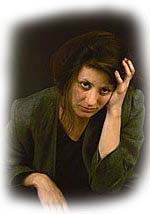 That's the conclusion from two researchers who reviewed 15 studies.
Here's what they found.
Evidence for a beneficial effect of mindfulness-based stress reduction (MBSR) on depression and anxiety was equivocal.
When active control groups were used, MBSR did not show an effect on depression and anxiety.
Adherence to the MBSR program was infrequently assessed. When it was, the relation between practicing mindfulness and changes in depression and anxiety was equivocal.
Dr. Irene asks, "What was included with the MBSR? MBSR is not used in isolation of other treatments " Unfortunately, the abstract doesn't say.
If you're interested, here's a link with background on mindfulness therapies.
5/22/07 20:48 JR