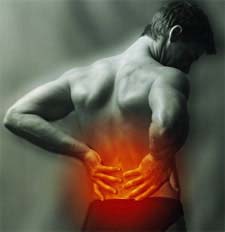 Dr. Jason Jones is the Clinic Director of SpinaCare. In an earlier post he commented that the validity of the outcomes at the end of clinical research depends on asking the appropriate question at the start.
Case in point: Back pain.
Dr. Jones says, "What kind of answers would we get if we studied the 'best' treatment for 'chest pain'?"
Obviously, since "chest pain" is a symptom for a range of conditions (eg, heart attack, gastric reflux, trauma, angina) that respond to different treatments, it's insufficient as a primary study outcome unless the underlying condition is known.
Accordingly, here is a general breakdown of different low back pain diagnoses.
Disc (internal derangement, radiculopathy, etc.)
Dynamic instability
Joint dysfunction
Degenerative disease
Psychological overlay
The bottom line?
Next time you see a study of treatment for back pain or read a claim for its treatment, look for information on the underlying disease.
More comments from Dr. Jones on the criteria for defining low back pain are here.
4/26/07 20:18 JR