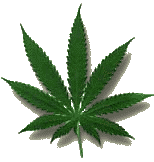 Docetaxel (Taxotere) is used to treat breast cancer, while irinotecan (Camptosar) is used to treat cancer of the colon or rectum.
This study shows that medicinal cannabis can be taken with both anticancer agents and does not require adjusting their doses.
24 cancer patients were treated with injectable irinotecan or docetaxel followed 3 weeks later by the same drugs with medicinal cannabis (200 mL herbal tea, 1 gram per liter) for 15 consecutive days, starting 12 days before the second treatment.
Medicinal cannabis had no influence on how the body handled either drug. The researchers concluded, "The evaluated variety of medicinal cannabis can be administered concomitantly with both anticancer agents without dose adjustments."
4/7/07 18:58 JR