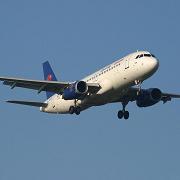 "No Jet-Lag" is promoted as a "unique homeopathic remedy" that "offers a convenient solution to jet lag."
There's also a published study in Aviation, Space and Environment Medicine (1998, Vol 69, Issue 8) that supports its claims — or so the manufacturer states.
I can't find the study in that issue (or any issue) published during 1998.
However, here's the study as presented by the manufacturer.
228 flight attendants completed survey forms
96% had a history of jet lag
How effective was "No-Jet-Lag" in countering jet lag symptoms for you?
Very good = 32%
Good = 43%
Fair = 23%
Made no real difference = 2%
Did you find "No-Jet-Lag" effective in countering tiredness after arrival?
"No-Jet-Lag" was a resounding success unless you think about it for 5 seconds.
Everybody knew they were getting the study drug
No placebo control to compare it to
No objective measures of success were used
Included people who didn't suffer from jet lag
Results were purely subjective
If you tell somebody you have a treatment that will help, there's a good chance that simply based on placebo effect they will report it did help.
Goodness, Miers Laboratories in New Zealand is selling this stuff worldwide. Is it too much to ask to do a decent study?
Answer: Why do studies when websites here and here are willing to simply repeat what the manufacturer says without checking the source.
3/11/07 16:00 JR