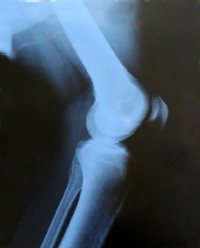 A literature review by two researchers at York University in Toronto "suggest[s] that omega-3 PUFAs are an attractive adjunctive treatment for joint pain associated with rheumatoid arthritis, inflammatory bowel disease, and dysmenorrhea [painful menstruation]."
Results were positive for most measures of outcome.
Supplementation with omega-3 for 3 to 4 months had the following effects.
Reduced patient-reported joint pain intensity
Fewer minutes of morning stiffness
Fewer painful and/or tender joints
Less use of non-steroidal anti-inflammatory drugs (NSAIDs)
Significant effects were not detected for physician assessed pain or the Ritchie articular index (a graded assessment to evaluate tenderness and swelling).
Hmm. Why didn't physicians detect what patients experienced?
3/10/07 13:42 JR