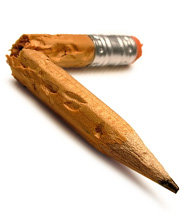 These researchers observed an association between anxiety disorders and substance abuse. They also observed that substance abusers tend to have poor dietary habits.
Here's what they did.
13 patients took capsules containing 3 grams of n-3 polyunsaturated fatty acids (PUFAS; eicosapentaenoic acid + docosahexaenoic acid).
11 patients took placebo capsules containing vegetable oil.
The trial was double blind, randomized, and lasted 3 months.
Anxiety was measured each month and compared to anxiety at the start of the study.
Here's what they found.
Patients who received n-3 PUFAs for 3 months showed a significant progressive decline in anxiety scores compared to placebo.
Anxiety scores remained significantly decreased in the PUFA group for 3 months after treatment discontinuation.
According to the researchers, these finding support other "preliminary data supporting PUFA supplementation in some patients with anxiety disorders."
Dr. Irene says it's likely there are two interacting situations at work here.
First, people with anxiety often look to eating as a coping skill.
Second, substance abusers lack coping skills.
Taken together, it's not surprising that supplementation with omega-3 fatty acids (or correcting another deficiency) might reduce anxiety in a substance abuser.
2/9/07 13:45 JR