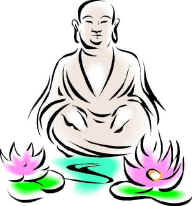 Stories of Chinese herbal medicines always begin with a saga. In this case, "after sifting through more than 1,000 plants for 13 years, the researchers found 150 herbs with medicinal properties that appeared active in fighting HIV ? From there, they selected the bark from white mulberry roots and four other Chinese plants as basic elements of their compound drug."
The product of this searching and concocting is Suspension SH (aka Compound SH).
When tested in 28 patients with HIV/AIDS there was a slight decline in viral load and no change in CD4 count.
There is a good review of viral load and CD4 here. But the bottom line is that "anti-HIV drugs should reduce viral load to below the level of detection ?, and ? boost CD4 levels."
The researchers concluded, "The clinical benefit of SH needs more thorough scientific support before being prescribed as adjunctive therapy for treating people with HIV/AIDS."
I always find the saga entertaining. Unfortunately, there is no correlation between the length of the search and the medicinal value of the drug.
7/30/06 09:58 JR