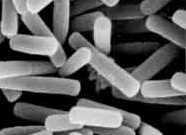 The Ontario Neurotrauma Foundation asked experts from Canada and the United States to establish research priorities in the area of urological care following spinal cord injury (SCI).
Among their 5 priorities was the recommendation to study the value of probiotics to control the growth of bacteria and treat infections in the urinary tract.
According to a review published in 2005, "Clinical trials increasingly provide a profound scientific basis for the use of probiotics in medicinal practice including urology."
Probiotics are not a magic bullet, but evidence is accumulating that they can be used to manipulate the number and types of bacteria living in the vaginal and urethral areas. In the future they might provide valuable options to help restore and maintain urogenital health.
2/28/07 19:48 JR