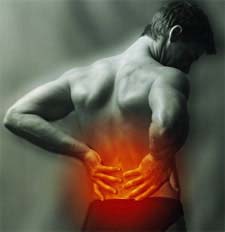 This observational study conducted by the Technische Universitat Munchen in Germany concluded "Acupuncture treatment is associated with clinically relevant improvements in patients suffering from chronic low back pain."
Here are the details.
More than 2500 patients completed questionnaires related to intensity and frequency of pain, functional ability, depression, and quality of life.
Patients had an average of 9 acupuncture sessions.
And the results.
After 6 months, 45.5% of patients had clinically significant improvements in their functional ability.
The average number of days with pain decreased by half (from 21 to 10 days per month).
Employed patients reported a 30% decrease in days of work lost.
8.1% of patients experienced side effects related to acupuncture — most were minor.
Depression improved as pain became less.
These results support an earlier study of self-acupuncture summarized here.
2/28/07 21:10 JR