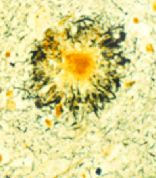 A recent study in The Lancet medical journal found that over the long term, it appears that taking folic acid improves cognitive function (eg, perception, memory, judgment, and reasoning) in older adults.
Not so fast.
The results are based on a group of more than 800 men and women aged 50 to 70 years who took either 800 mcg of folic acid or placebo daily for 3 years. Cognitive function improved in the adults given folic acid compared with placebo.
This is not the final word on this topic.
A study just 6 months earlier reported no benefit with vitamin B12 alone or in combination with folic acid.
Another study in 2003 concluded, "There was no beneficial effect of 750 mcg of folic acid per day on measures of cognition or mood in older healthy women."
Want more?
An older study found that folic acid "supplementation had a significant positive effect on some measures of memory."
So, we really don't know.
1/25/07 19:53 JR