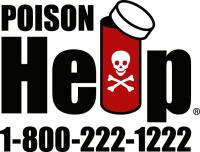 In 1993, Senator Orrin Hatch said, "most of these [herbal remedies] have been on the market for 4,000 years, and the real issue is risk. And there is not much risk in any of these products."
Now, the American Association of Poison Control Centers defines that risk after more than 20 years of data collection.

In an article by Dan Hurley in The New York Times, "The supplements linked to the most reactions in 2005, according to the poison control centers, were ordinary vitamins, accounting for nearly half of all the reports received that year, 62,446, including 1 death. Minerals were linked to about half as many total reports, 32,098, but that number included 13 deaths. Herbs and other specialty products accounted for still fewer total reports, 23,769, but 13 deaths. Essential oils were linked to 7,282 reports and no deaths.
Among the more common reports to poison control centers
Melatonin
Homeopathic products
St. John's wort
Glucosamine, with or without chondroitin
Echinacea
Vitamins and minerals
Read the entire article in The Boston Globe. The same article published in The New York Times will cost you a one-time fee.
1/19/07 21:04 JR