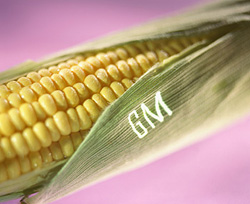 Here's a list of research designed to allow grains to offset the effects of global warming. Thanks to genetic engineering, some are in development, while others are already being used.
Al Gore, take note.
"The livelihoods of billions of people in developing countries, particularly those in the tropics, will be severely challenged as crop yields decline due to shorter growing seasons," according to Dr. Robert S. Zeigler, director general of the International Rice Research Institute.
As a result, researchers are developing more reliable varieties of food crops capable of withstanding increased temperatures, drought, and flooding.
Cereals that provide greater yield reliability, especially where small increases in temperature can cause major declines in yield
Rice able to survive prolonged periods of submergence is already helping farmers in India and Bangladesh
Boosting rice yields by increasing its photosynthetic mechanisms
Maize that withstands prolonged dry periods and infertile soils
"Programming" crops to mature when it's most likely to be favorable for grain development, regardless of when they are planted
12/10/06 20:41 JR